Top Attractions Included
These are some of the attractions included in this Pass: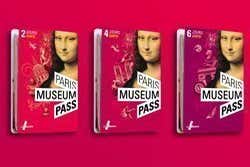 Paris Museum Pass
To check out the complete list of museums and monuments, you can visit the Paris Museum Pass official website.
It is important to note that you will only be able to access the permanent collections. The temporary ones will have to be purchased separately.
Where to Get the Paris Museum Pass?
Travellers can purchase the Paris Museum Pass once they land in Paris. Both Charles de Gaulle and Orly have tourist information centres where this Pass is available. Visitors can also get this tourist card in any tourist information centre in the city or in the monuments and museums that are listed in this Pass.
Tourists can also buy the Pass online. However, there are no discounts if you buy it online and you will have to pay extra shipping costs.
How to Use the Pass?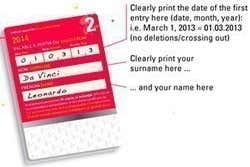 How to use the Paris Museum Pass 
To be able to use the Paris Museum Pass, you'll have to write the date on the back of the card as well as your full name.
We recommend using this card in the morning so you have the whole day to make the most of it. The days have to be consecutive.
To enter the various attractions, you won't have to queue or go to the ticket office. All you have to do is go directly to the person who collects the admission tickets and show them the tourist card. The only places where you will have to queue are the Towers of Notre-Dame Cathedral and Sainte Chapelle.
Prices
There are three different types of Paris Museum Pass:
2 days: € 48 (

US$

52.20)
4 days: € 62 (

US$

67.50)
6 days: € 74 (

US$

80.50)
Is the Paris Pass Worthwhile?
Unless you're not planning to visit any of the city's top attractions, the Paris Museum Pass is usually worthwhile, especially if you're staying in Paris for a long stay. If you get the 6-day pass, it comes to a total of € 12.30 (US$ 13.40) per day, so you will be saving money if you visit two monuments or museums a day. 
With this pass travellers will not only save money, but will also save time thanks to the fast track access, skipping lines that are sometimes over one-hour long.
Keep in mind that under 18 year olds do not have to pay in most of the city's top attractions so they won't need to buy a Pass. EU citizens who are under 26 can also visit the monuments and museums for free in Paris.