Musée des Arts Décoratifs
The Musée des Arts Décoratifs (Museum of Decorative Arts) houses over 500,000 decorative elements dating from the Middle Ages to the present day.
The museum is located in the west wing of the Louvre Museum since 1905.
Exhibitions
The large decorative art collection is divided into various chronological parts and it is also seperated by themes, for example glassware and jewelry. 
The museum's permanent collection contains over 6,000 decorative objects, from furniture to silverware, jewelry, toys and rugs. Although the objects are very beautiful, the most interesting part of the museum is a series of rooms set in different periods that show how the French citizens lived from the late fifteenth century until the early twentieth century.
Other More Interesting Options
Although the Museum of Decorative Arts features many valuable and curious items, in our opinion other museums are a lot more interesting, such as the Musée de Cognacq-Jay, which contains decorative elements that are visually better exposed. Furthermore, it is free.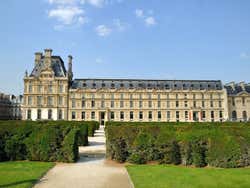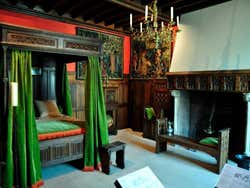 Schedule
Tuesday – Sunday: 11 am – 6 pm (Thursday open until 9 pm)
Monday: closed
Price
Adults: € 11 (US$ 11.80)
Youth (less than 18): free entry
EU Citizens (18 – 25): free entry
Free entry with the Paris Pass and the Paris Museum Pass.
Transport
Metro: Palais Royal-Musée du Louvre, lines 1 and 7; Tuileries, line 1; Pyramides, line 14.
Bus: lines 21, 27, 39, 48, 68, 72, 81 and 95.