The Cognacq-Jay Museum was opened in 1929 and brings together a small but varied collection of eighteenth century French art work.
Art Lovers
The museum's collection, formed by Ernest Cognacq and his wife Marie-Louise Jay between 1900 and 1925, is housed in the Hôtel Donon, a classic French Renaissance mansion.
The couple, who also founded La Samaritaine, a department store located in the capital, invested the majority of their fortune in works of art dating from the eighteenth century French.
Exhibitions
The museum houses over 1,200 objects including paintings, sculptures, drawings, furniture and decorative objects, also from the eighteenth century.
The museum has five floors where visitors will be able to discover some of the mansion's rooms such as the kitchen or the servant's quarters on the top floor.
All the rooms in the building contain different decorative objects and works of art that Cognacq and his wife collected throughout their life together. 
Small But Varied
The Cognacq-Jay Museum is quite small. However, it features an extremely varied collection making it very interesting and enjoyable to visit. Although there are other house-museums in Paris, the Cognacq-Jay Museum offers the advantage that the visit is free, so if you are in the neighborhood, we highly recommend visiting this French Renaissance mansion.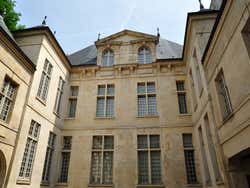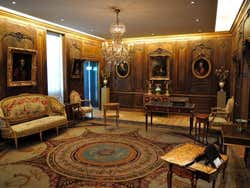 Schedule
Tuesday - Sunday: 10 am to 6 pm.
Monday: closed.