Musée Nissim de Camondo
The Nissim Camondo Museum is one of the most elegant private mansions of the twentieth century still standing in Paris. It houses eighteenth century French furniture and art objects collected by Comte Moïse de Camondo throughout his life. 
History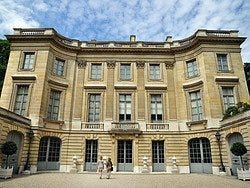 Musée Nissim de Camondo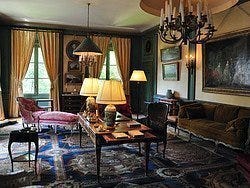 Inside the Musée Nissim de Camondo
The banker Moïse de Camondo was a passionate eighteenth century French furniture and art objects collector. In 1911 he built a mansion to house his collection and as a family residence. Although the manor was entirely decorated with furniture from past centuries, it was equipped with all the comforts of modern life. 
After the death of his son Nissim during World War I, de Camondo decided to donate his property in memory of his son. During World War II, the Comte lost the remaining of his family in a concentration camp. 
Exhibitions
The Nissim de Camondo mansion is all together a work of art. Tapestries, furniture, paintings, mirrors and other decorative elements can be found in all the rooms of the museum combining perfectly with the wall paper. 
A charming visit
The Musée Nissim de Camondo is beautifully decorated and remains exactly the same way it did when the de Camondo family resided in it. 
In our opinion, this museum is a lot more charming than the Musée des Arts Décoratifs (Museum of Decorative Arts), which it is part of and we definitely recommend it. 
Location
Rue Monceau, 63
When to visit
Wednesday – Sunday: 10 am – 5:30 pm
Thursday: open until 9 pm
Monday and Tuesday: closed
25 December, 1 January, 1 May: closed


Fares
Adults: 9€
Youth (under 18): free entry
EU Citizens (ages 18 – 26): free entry
Free entry with the Paris Pass and the Paris Museum Pass.

Transport
Metro: Villiers, line 3; Monceau, line 2.
Bus: lines 30, 94 and 84.
Map
Hotels nearby