Tour Montparnasse (Montparnasse Tower) stands 689 ft (210 m) tall. It has one of the best observation decks of Paris. From its terrace visitors will be able to see the most important monuments of the city.
Past and Present
Opened in 1973, the Tour Montparnasse was the first office building to be built in the center of Paris. It was the subject of great controversy as many Parisians believed that the skyscraper clashed with the rest of the city's architecture.
Presently, nearly 5,000 people work on one of the building's 53 floors, while over 750,000 travelers climb to its observation decks on the 56 and 59 floors to enjoy some of the best views of Paris.
Stunning Bird's Eye View of Paris
After having taken a lift in Europe's fastest elevator, visitors will get off on the 56th floor to see a stunning bird's eye view of the city, protected by the building's large windows. As well as enjoying the panoramic views, you can find out some curious facts about the city through multimedia apps or else travel back in time and visit Paris years ago during the exhibition of old photographs of the capital.
The best photos of the city can be taken three floors up, on the 59th floor. From this observation terrace, you'll see Paris as if it were miniature.
One of Montparnasse's great advantages is that it provides great views of the Eiffel Tower, something impossible to see if you climb up this monument to see the scenery.
Buy tickets for the Montparnasse Tower
If you plan to visit the Montparnasse Tower, we recommend buying tickets in advance. This way you'll make sure to reserve your spot and even get a small discount. You can buy them through the web at the following link: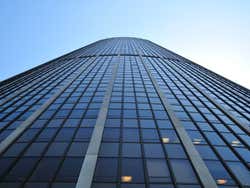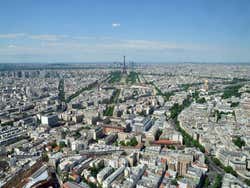 Schedule
1 April – 30 September: 9:30 am – 11:30 pm
1 October – 31 March:
Sunday – Thursday: 9:30 am – 10:30 pm
Friday – Saturday and eve of public holidays: 9:30 am – 11 pm
Price
Adults: € 18 (US$ 19.20)
Youth (12-18 years old) and students: € 13.50 (US$ 14.40)
Children (4-11 years old): € 9.50 (US$ 10.20)
Free entry with the Paris Pass.
Montparnasse Tower Ticket € 15 (US$ 16)
Transport
Metro: Montparnasse-Bienvenüe, lines 4, 6, 12 and 13.
Bus: Lines 28, 58, 82, 88, 89, 91, 92, 94, 95 and 96.