The Conciergerie was built as a Royal Family residence and seat of the French Parliament between the tenth and fourteenth century, the building was turned into one of the worst prisons of the period in 1392.
The edifice was converted into a prison when the King Charles V, who had been living in the Conciergerie, decided to relocate to the other side of the River Seine. Very few prisoners made it out alive of this penitentiary.
The word "conciergerie", which in French means the lodging of a housekeeper, was the name given to the prison, as it was part of the building that was looked after by the person left in charge of the palace in the absence of the King.
Visiting the Conciergerie
Today, in the Conciergerie, there is a small reconstruction of the different revolutionary cells, where visitors can appreciate the living conditions of the poor convicts who slept on the floor in a completely bare prison cell to the wealthiest prisoners who were given a bed, furniture and sometimes even servants.
There is a very detailed reconstruction of Marie Antoinette's cell, which after having tried to escape, was guarded at all times by watchers who remained in her cell up until she was executed.
During the years the Conciergerie was used as a penal institution over 2,700 prisoners were executed including famous French individuals such as Marie Antoinette.
An Interesting Visit if it's Free 
It is worthwhile discovering the terrible living conditions of those incarcerated in the Conciergerie while they waited to be executed in the Place de la Concorde only if you can access the building for free. Otherwise, in our opinion, it is not worth paying the entrance fare.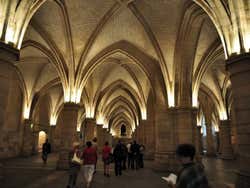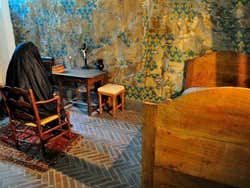 Schedule
Open daily: 9:30 – 6 pm
Price
Adults: € 11.50 (US$ 12.40)
Under 18s and EU Citizens (18 - 25 years old): free entry
Persons with reduced mobility and accompanying person: free entry
Free entry with the Paris Pass and the Paris Museum Pass.
Conciergerie Ticket € 11.50 (US$ 12.40)