Opened in 1880, the Carnavalet Museum features several works of art through which visitors will be able to undertstand the history of Paris, from its foundation until the present day. 
The museum is found in two former hotels that are connected with a gallery.
Exhibitions 
The former Carnavalet Hotel and Le Peletier de Saint-Fargeau Hotel, two enormous buildings, house an excellent and varied collection, including objects from the French Revolution, Medieval items, paintings, sculptures, furniture, photographs and various architectural and decorative objects. 
In the Carnavalet Hotel, built between 1548 and 1560, visitors will find art work dating from the prehistoric times up until the reign of Louis XVI. Crossing over to the second hotel, Le Peletier de Saint-Fargeau, built in 1690, visitors will come across items dating from the French Revolution to the present day.
One of the most interesting halls of the museum is found on the ground floor: a collection of antiques belonging to the city of Paris that includes posters of stores and other businesses beckoning their customers to stop by their shops, lanterns, and models of various window displays. 
Well Worth Visiting
The Carnavalet Museum successfully recreates the living spaces of fifteenth to nineteenth century Parisian houses thanks to an extremely varied and large collection of objects. 
This is a fairly large museum, so we recommend you take a few hours to see all its halls. We believe it is well worth visiting.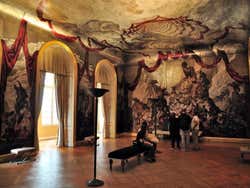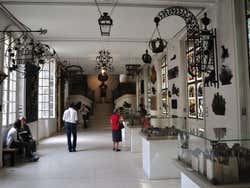 Schedule
Tuesday - Sunday: 10 am to 6 pm.
Monday: closed.