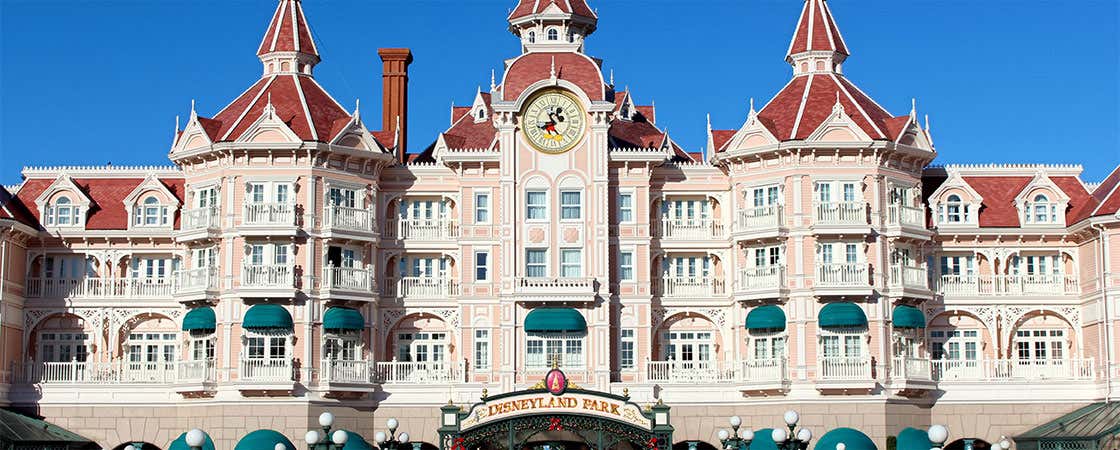 Disneyland Park is a classic theme park and the magical land for children inside Disneyland Paris.
This is the most-visited amusement park in Disneyland and was the first to be opened in 1992. In this amusement park children will be able to meet all of their favourite Disney characters and transport to an enchanted world.  
Top Attractions
These are the best attractions in Disneyland for you:
Space Mountain: Mission 2: An indoor roller coaster where the ride takes place in the dark surrounded by planets.
Big Thunder Mountain: Huge wooden roller coaster.
Indiana Jones and the Temple of Peril: Very similar to the Big Thunder Mountain but based on Indiana Jones films.
If you're up for more excitement, you'll find more frightening roller coasters in Walt Disney Studios.
Attractions for the Whole Family
Just because these attractions are suitable for the entire family, doesn't mean they are specifically for children...don't miss the following rides:
Disney's Once Upon a Dream Parade: A classic that nobody can miss out on is Disney's parade of dreams that takes place several times a day.
It's a Small World:  This is the top attraction in Disneyland Park. Visitors go on a world tour.
Pirates of the Caribbean: A relatively new attraction with good animation suitable for all family members.
Buy tickets for Disneyland Paris
It is best to buy tickets in advance to avoid waiting in line. You can do so online using the following link: