The Cinémathèque Française Film Center in Paris is dedicated to the collection, conservation, restoration and the exhibition of worldwide film documents.
It currently houses over 40,000 films and film-related objects.
History
In 1935, a film director and a cinema enthusiast came together to set up the Cercle du Cinéma, a small cinema club in Paris. The following year, the Cinémathèque Française was founded. It was dedicated to the conservation, restoration and exhibition of film documents. In addition to this, it was also used to collect documents and film-related objects such as cameras, posters, photographs and certain sets.
The Cinémathèque was relocated on numerous occasions as the archive became more popular and had to increase in size. In 1955, the museum had a capacity for 260 spectators. In 2005, the Film Center was moved to a postmodern building, where thanks to private donations the museum continues to grow.
Exhibitions
The Cinémathèque houses a wide variety of items from antique cameras to optic devices and different parts of sets.
Visitors can also see fragments of the first moving pictures ever filmed, as well as reliving the beginning of cinema with the magic lanterns during the seventeenth century.
For Cinemaphiles
The Museum of the Cinema of the Cinémathèque Française is small, a bit uninspiring and far from the city center. If it was free and close to the center, we would generally recommend this museum only to the cinemaphiles.
The Cinémathèque is located very near the Parc de Bercy (Bercy Park) and the Bercy Village, a charming shopping mall with plenty of restaurants and terraces.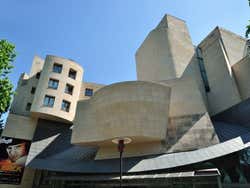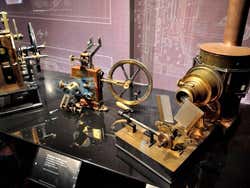 Schedule
Wednesday – Monday: noon – 7 pm
Tuesdays: closed
Price
Adults: € 7 (US$ 7.50)
Under 26s and over 60s: € 5.50 (US$ 5.90)
Youth (under 18s): € 4 (US$ 4.30)
Free entry with the Paris Pass and the Paris Museum Pass.