Opened in 1882, the Musée Grévin is the wax museum of Paris. Visitors will be able to see representations of famous individuals that have had an impact on the course of human history.
Exhibitions 
The museum is housed in a very peculiar building, which is divided into different rooms including a viewpoint and a theatre. 
The Musée Grévin features over 500 life-like wax characters representing the world's best known celebrities (especially from France). These include personalities like athletes, politicians, singers and actors. 
The visit begins in the Hall of Mirrors, a room built for the Exposition Universelle in 1900, which is like an enormous kaleidoscope. Further along, the decorations of the museum transport its visitors to a beautiful sanctuary, a Hindu temple or a lush jungle. 
Walking from one room to another, visitors will be able to relive some of the most important events of the twentieth century, tour the country's history since the Middle Ages or visit the museum's theatre, full of important personalities. 
Too Pricey 
The Grévin Museum is quite large and contains plenty of wax figures placed in differently decorated halls. Although it is entertaining, we believe it to be a bit too expensive and, in our opinion, isn't as impressive as the Madame Tussauds in London.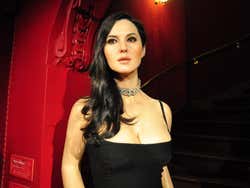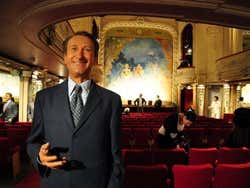 Schedule
Monday - Friday: 10 am – 6 pm
Saturday and Sunday (and public holidays): 9:30 am – 7 pm