Musée des égouts de Paris
The Musée des Égouts (Museum of the Sewers of Paris) is located in a very unusual location for a museum...in the sewers of Paris. 
Walking down its narrow and dark passages, visitors will discover the history of the city's sewage system and how it has evolved up until its present modern structure.
History
During the Middle Ages the population would take the water directly from the River Seine and once they had used it, they would throw it on the unpaved streets of Paris or in the countryside, much of it running back into the Seine.
Around the year 1200, the first drains were built and the streets were paved, and in 1370 the first covered sewer was built, which ran into a stream in the city.     
During the First French Empire a covered sewage system was developed, covering an area of 18 miles (30 km). In 1878, a double water distribution network and a sewage system over 372 miles (600 km) long was introduced.
It was soon discovered that the filthy water had to be released far from the city center to avoid illnesses and plagues. Therefore, gutters were placed in every street, as well as water pumps and other essential requirements, transforming the sewage system into a modern structure, which was later renovated during the nineteenth century.  
Visiting the Sewers Museum
During the tour of the sewer visitors will discover the evolution of the sewage system and its usage whilst wandering along its dark and humid passages.  
During the visit you will learn about the flood that destroyed Paris in 1910 due to a malfunction of the sewage system, or how in Victor Hugo's novel, Les Miserables, the sewers are extremely well portrayed, describing the dark tunnels and arches in detail.
Foul-Smelling but Interesting 
The Paris Sewer Museum is a curious place since it is very rare to visit a city's sewage system and find out what it is like beneath a city. However, visitors have to keep in mind that this museum is malodorous and damp. Even so, in our opinion it is worth visiting, as it is a unique opportunity to see something completely different and out of the ordinary.
Before leaving the museum, we recommend visiting the gift shop, where you'll find very unusual items like stuffed animal rats!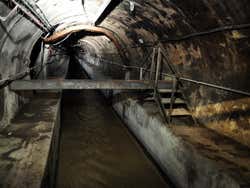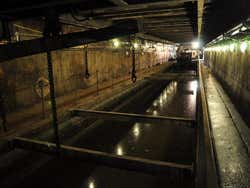 Schedule
1 May - 30 September:
Saturday - Wednesday: 11 am - 5 pm.
1 October - 30 April:
Saturday - Wednesday: 11 am - 4 pm.