The Petit Palais (Small Palace) is a beautiful building featuring several art collections dating from Antiquity to 1920. The Petit Palais is also known as the City of Paris Museum of Fine Arts.
The Palace
Located between Champs-Elysées and Les Invalides, the Petit Palais was built for the Exposition Universelle (Universal Exhibition) in 1900 and has a magnificent courtyard and garden. It is very similar to the Grand Palais, located just across the street.  
The hallways and grand porch of the Palace are beautifully decorated. It took over twenty years to complete the decoration.
Exhibitions
The various exhibitions are arranged chronologically, featuring paintings, sculptures and decorative elements from the Middle Ages, the Renaissance period, eighteenth and nineteenth centuries.
An Impressive Building
Although the Petit Palais (Musée des beaux-arts de la ville de Paris) contains interesting art collections, the most impressive part of the museum is the actual building with beautiful decoration. The garden is also worthwhile visiting; a peaceful haven where visitors can stop and have a drink.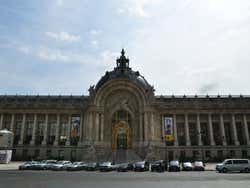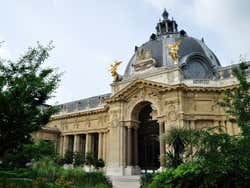 Schedule
Tuesday – Sunday: 10 am – 6 pm (Thursday open until 8 pm)
Monday: closed
Transport
Metro: Champs-Elysées Clémenceau, lines 1 and 13.
RER: Invalides, line C; Charles de Gaulle-Etoile, line A.
Bus: lines 28, 42, 72, 73, 83 and 93.