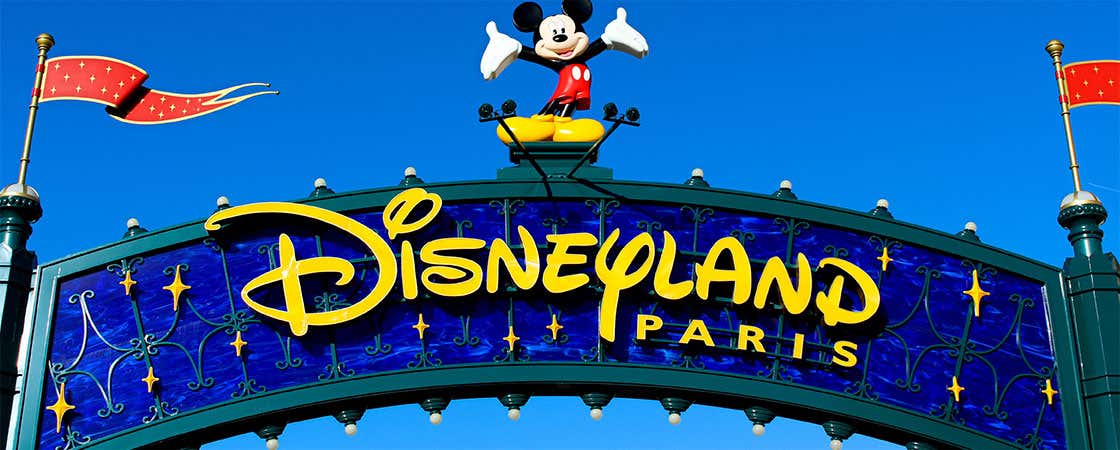 Disneyland Paris is an entertainment resort with two amusement parks: Disneyland and Walt Disney Studios. It also includes several hotels and restaurants.
The resort was opened on the 12 April, 1992, as EuroDisney. In 1995 it was renamed Disneyland Paris due to strategic changes in the company since the brand had been suffering losses for the past years.
Currently, Disneyland Paris has nearly 15 million visitors a year and is one of the main tourist attractions in Paris.
Theme Parks
Disneyland Paris has two amusements parks: Disneyland and Walt Disney Studios: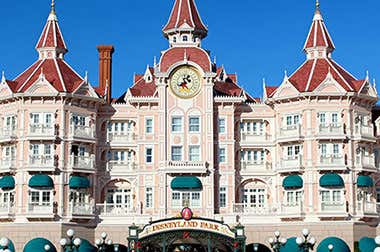 Disneyland is a classic theme park and the magical land for children. You'll find all of Disney's famous characters here!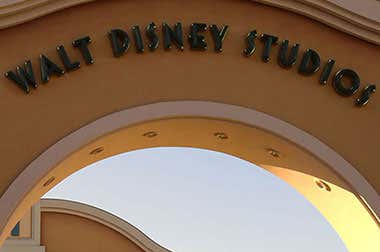 Walt Disney Studios is Disneyland Paris' second theme park designed for teenagers and adults. Its main theme is the cinema.
Where to buy tickets for Disneyland Paris? 
Visitors can purchase their tickets online at one of the following links and enjoy special offers and discounts: 
How to Get to Disneyland Paris
If you don't want to rent a car, there are three options to get to Disneyland Paris:
Excursion to Disneyland Paris: The ideal option to avoid complications, the excursion to Disneyland from Paris includes return transportation to the parks from Paris as well as entrance fees.
RER: This express train takes you to Marne-la-Vallée-Chessy and connects Paris with Disneyland Paris on line RER A (Red). The park is in zone 5. A fare from zone 1 to zone 5 is 7,60€ and it takes between 35 and 40 minutes.
Magical Shuttle Bus: To go directly to Disneyland from Charles de Gaulle or Orly, you can take a Magical Shuttle bus every 30-40 minutes (from 8:30 am to 7:45 pm) and it takes 45 minutes approximately to get to the resort. It costs € 20 (

US$

21.30) for adults and € 16 (

US$

17.10) for children (ages 3 – 11). Children less than 3 travel for free. You can book the tickets on the official website. 
Taxi or transfer services: This is the most expensive option, but it's also the most comfortable and hassle-free. If you book a shuttle service, a driver will be waiting for you at the airport or at your hotel. 
Accommodation
For families who want to visit the parks for several days, it's best to consider staying at one of the seven Disneyland Paris hotels (some are closer than others to the parks). There are also hotels of other companies within walking distance of the park.
Visit one or both theme parks?
There are tickets valid for one or for both parks. If this is your first visit and you only want to visit one park, it should be Disneyland.
If it's a day with little traffic, you do not have children and you want to take advantage of the time, it is possible to visit both parks in one day and visit almost all the attractions. In this case, you should plan carefully.
For your convenience you can buy tickets for Disneyland Paris online using this link:
Fastpass
The Fastpass is a special ticket that will allow you to skip the queues of the most visited attractions. All you have to do is introduce your admissions ticket in the Fastpass machine at the entrance of the ride you're interested in and you will be given a return time. Return to the attraction at that time and you will be able to skip the line.