The Bois de Boulogne is a large park covering an area of 845 hectares (2090 acres) to the west of Paris, a true paradise for those who want to enjoy a bit of nature.
History
The Bois de Boulogne was originally the Rouvray forest, a vast woodland hundreds of years old, which was used as royal hunting grounds. During the thirteenth century, Isabelle de France founded an abbey in this greenspace.
During the Hundred Years' War many outlaws took refuge in the Rouvray forest until it was intentionally burnt to the ground in 1417.
In mid-fifteenth century, Louis XI replanted the forest, enclosing the area and giving it several entrances, and in 1852 Napoleon III designed the park with large lawn areas, trees and plants.
Getaway From the City Life
The 845-hectare green space is larger than the Central Park in New York or Hyde Park in London.
The cedar-dominated park includes other varied vegetation with two big lakes, linked to each other by a waterfall.  
At the northern end of the park is the Jardin d'Acclimatation, an area with an amusement park and wildlife reserve, perfect for children.
We recommend visiting Bois de Boulogne only to those staying over a week in Paris, since the park is very large and it will take several hours to visit.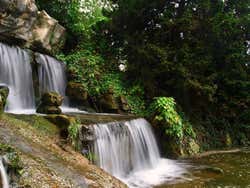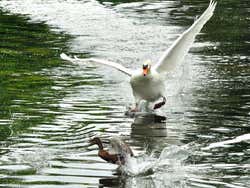 Transport
Metro: Porte-Dauphine, line 2; Porte-d'Auteuil, line 10; Porte Maillot, line 1.
RER: Porte-Maillot, Avenue Foch, line C.